3 min read

University Clearing Process—Advice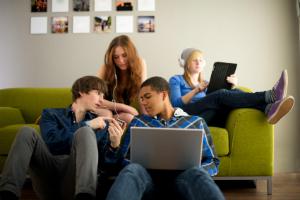 If you didn't receive any offers, didn't reply to them in time or simply just wanted to apply elsewhere then UCAS Clearing may be the place for you. Many people don't realise if you already have your A Level results, for example taken a gap year, you do not need to wait until A Level results day to apply through clearing. Clearing reference numbers will be available on your UCAS track from the 5th July onwards.
Once you have chosen a course you may find yourself living away from home, in an halls of residence or privately owned rented accommodation. Therfore it would be advisable to obtain some personal possessions insurance. Please visit– Student Contents Insurance page for more information or click on the quote button to get an instant student contents & possessions insurance quote.
Clearing FAQs
What is the Clearing Process?
The clearing process used to help applicants who have not secured at place at university, college or higher education programmes. The 'Clearing' button however will not be available to use until late afternoon on results day via the UCAS website.
What steps do I need to take?
To help you decide which subjects and courses are right for you it is advisable to talk to a careers advisor either at your school, college or even go to a local careers office.
Check course vacancies on the UCAS website and these can also be published in the Telegraph newspaper. It is important to keep checking as things can change very quickly and vacancies may become available and unavailable at any given time.
Contact your desired universities or colleges directly once you have received your exam results. In the unfortunate circumstance of not being offered a place on the course you wished you can see if they will accept you during clearing.
A clearing number will be allocated to you that will be displayed on the UCAS welcome page including the choice page in track. On the occasion of speaking to universities and college you will need to quote this number.
It is possible to be informally offered a place at a university or college but if you are provisionally offered a place in clearing a date will be given to you by which you must enter its course details on track. To be formally considered you must select the "Add clearing choice" and enter your chosen course and its details. Only if you have been offered a provisional place may you enter a clearing choice.
Finally the universities or colleges will be notified that you have entered your details on track by UCAS. If you are accepted by the college or university then this will be displayed in your choices section of track and UCAS will provide you with a letter of confirmation which will include what you need to do next. If you do not receive the letter of confirmation the 'Add clearing choice' link will be reactivated so you have the option to apply for another clearing choice. On the other hand if you do receive this letter then you have your place, congratulations!
Can I go to university if I haven't applied already?
Yes! You can apply through clearing, you are able to select a course providing you have gained the appropriate grades. A UCAS form will need to be completed then by visiting www.ucas.com you can make an application via UCAS Apply. Good luck!
Can I defer my university place if I do not want to go this year?
Deferring your university place until the following year, if you have achieved the grades they require, will be up to the university in question. Direct contact with the university will need to be made via telephone to ask them however they may say no if they feel the reason given is not a necessary one.
What is Adjustment?
Adjustment is a process available for applicants who have met or exceeded the conditions for their firm choice and runs from 18th August until 31st August. It enables applicants the opportunity to reconsider where and what they want to study. If students are in a position to make this choice then you must register to use Adjustment in Track. Acceptance by another university will mean the replacement of the student's original choice to their unconditional firm offer. Due to there being no official 'Adjustment' vacancy list students must contact the relevant Admissions tutor via telephone in order to enquire or can use the clearing vacancies to identify courses with availability.


Below are stated just some of the clearing opportunities available for you...
|