2 min read

Winter-Sun Holiday Destinations
Winter can be a tricky time to travel, what with holidays that bring insane fares, traffic—snarling snowstorms, and overhead bins stuffed fuller than a Christmas turkey. But this winter is looking to be trickier than usual. Flights are fewer—which means deals will be tougher to find, planes will be full, and, should bad weather cause your flight to be cancelled, it will be harder than ever to find seats on another plane. That is why comprehensive travel insurance is a nessecity, cover4insurance has a range of travel insurance solutions to suit everyone's travel insurance needs.
Visit our travel insurance page for more information and to obtain your travel insurance quotes.
So where's hot in December and January? Of course, the tropical islands of the Caribbean Sea and Indian Ocean are beautiful all year round; while destinations in the Southern Hemisphere are at their most glorious when our winter months are harshest, making them ideal for winter—sun holidays. But there are lots of other, less obvious options to suit any budget — from great city breaks to off—the—beaten—track trips, or simply a warm weekend in the south—east Mediterranean, just a short—haul hop away.
Top 5 Winter Sun Destinations: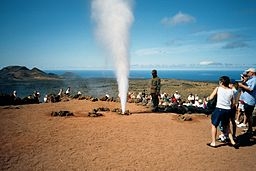 Lanzarote
Temp: 20C
Sun hours: 6
Rainfall: 30mm
Lying just 70miles off the coast of West Africa, Lanzarote is well positioned for winter warmth. The sand is black but there'll be none of the white stuff falling on Lanzarote's beaches.
Orlando, Florida
Temp: 21C
Sun hours: 7
Rainfall: 67mm
Winter is a much more agreeable time to visit Orlando than in the heat and holiday crowds of high summer. But if you go on holiday to Florida, you don't have to do Disney, or any theme park, come to that — just enjoy the sunshine.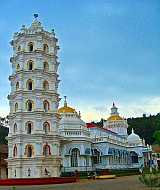 Goa, India
Temp: 24C
Sun hours: 10
Rainfall: 0mm
Check out that stat: 0mm. No rain. Can't say fairer than that. While an average of 80mm of rain falls on Manchester in January, it's the dry season in India's sunshine state, Goa. Nice.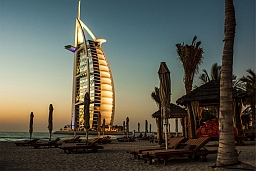 Dubai
Temp: 23C
Sun hours: 8
Rainfall: 10mm
Average temperatures in Dubai hit the crazy heights of the 40s in summer, so check out the capital of the UAE in the agreeable winter months when you can laze on the beach until you're bored, then hit the shops.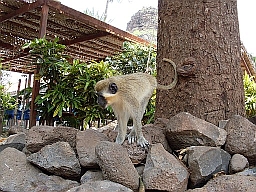 Cape Verde
Temp: 24C
Sun hours: 7
Rainfall: 2mm
Just a few years ago, Cape Verde was undiscovered territory for holidaymakers, but Brits are starting to cotton on to the glories of this Atlantic island group's beaches, scenery and reliable winter sun.