Study Abroad
Students Travelling Abroad To Study
If you're a student studying abroad you'll need insurance to cover your property and medical expenses whilst away from the UK.
Cover Includes:
Emergency medical expenses & repatriation cover – 24hrs a day 365 days per year.
Course / tuition fees covered.
You can make unlimited return trips with the premier plus policy (limited to 2 return trips with the standard and premier products), back to your home in the UK/Republic of Ireland, during the insured period for up to 21 days at a time.
Personal possessions cover.
We offer 3 different cover types Standard, Premier and Premier Plus so that you can choose the cover that best suits your needs.
Extend cover to include cover for your laptop computers.
With over 50 sports & activities covered as standard and optional cover for the more hazardous sports and activities, more info.
You can extend the cover to cover certain sports scholarships.

| | |
| --- | --- |
| Type of scholarship | Grade† |
| Athletics scholarship | 1 |
| Basketball scholarship | 2 |
| Football/Soccer scholarship | 2 |
| Golf scholarship | 1 |
| Handball scholarship | 2 |
STUDY ABROAD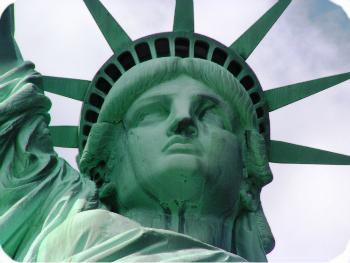 Watching your children flee the nest is a tough time for any parent. There is usually conflict between the urge to protect them and ensuring they are well prepared; and the need to grant them their autonomy and cut (or loosen) the apron strings. Moving away from home for the first time and living in a different city incurs a speedy learning curve for most students. However an increasing number are choosing to study abroad as part of their degree and this presents new challenges that can be daunting for student and parent alike.
The Erasmus Programme has been funding students to go abroad since 1987 and in recent years, has seen a surge of interest from UK students. It appears that more students are beginning to appreciate the benefits that studying outside of the UK: not only does it offer experience of another culture, but it is also a great way to enhance the student's CV. In an increasingly competitive job market, the guts, the proficiency in another language, a broadened cultural awareness and capacity to get on with different people that come with living in another country, are all valuable qualities that can set a student apart and are good first steps in the direction of an international career.
Though Erasmus students do not pay tuition fees to their host university, and fees at their home university are often minimal; for many students financial concerns are an obstacle when considering applying to go away. Living on a budget can be a challenge for any student and those in a foreign country without insider knowledge of how to live cheaply may find managing their finances difficult. Plus there are plenty of other worries from how to find safe accommodation out there to what to do about health care. For parents who don't want to interfere, but want to know that their child is covered should something go wrong; Cover 4 Travel have developed an insurance policy especially designed for UK students studying abroad. The policies include trips back home, personal possessions, laptops and cover for course fees that traditional travel insurance policies exclude.
Michael Masterson, client services manager at Cover4Travel said: When you are in an unfamiliar country you are more vulnerable than when you are at home. Students who go to study abroad often take valuable items with them and can be a target for thieves, especially when they first arrive. Some travel policies can cover personal possessions to a certain amount but are designed mainly for people going on holiday; if you're son or daughter is going away for months, you want to know that they have the right cover in place and that if something goes wrong you don't need to worry.
Other Travel Products:
Single-Trip Travel Insurance Quotes
Annual Multi-Trip Travel Insurance Quotes
Backpacker Long-Stay Travel Insurance Quotes
Wintersports Travel insurance Quotes
† Grade refers to the Hazardous Sports & Activities Grades which you must select to cover the type of sports scholarship you are receiving.
Table Of Benefits
SECTION OF COVER
STANDARD
PREMIER
PREMIER PLUS




Cover Limit (per person)
Excess
Number of Return trips to Ireland


Up to a maximum of 21 days per return trip

2
2
Unlimited


Cancellation & Curtailment
£1,500
£3,000
£5,000
£100 (£25 LOD)
Course Fees
£1,000
£2,000
£5,000
£100
Emergency Medical Expenses & Repatriation
£5,000,000
£10,000,000
£15,000,000
£100
Repatriation
£500,000
£2,000,000
£2,500,000
£100
DentalTreatment
£200
£200
£400
£100
Burial Costs/ BodyRepatriation
£5,000
£5,000
£5,000
Nil
Hospital Benefit
£15 for each complete 24hr period up to £150
£15 for each complete 24hr period up to £300
£30 for each complete 24hr period up to £600
Nil
Personal Possessions
£1,500
£2,000
£2,500
£100
Single item limit
£200
£250
£350
Valuables limit
£200
£300
£350
Travel Documents
£100
£150
£500
£100
PersonalMoney
£150
£200
£500
£100
Cash Limit
£150
£150
£200
Personal Accident
£15,000
£20,000
£30,000
Nil
Loss of Limbs or Sight
£15,000
£20,000
£30,000
Permanent Total Disablement
£15,000
£20,000
£30,000
Death Benefit
£5,000
£7,000
£10,000
Missed Departure
£350
£500
£750
£100
Delayed Departure
No Cover
£20 for each full 12hr delay up to £200
£40 for each full 12hr delay up to £400
Nil
Personal Liability
£1,000,000
£2,000,000
£3,000,000
£250
Legal Expenses
£10,000
£15,000
£30,000
Nil
Limit in respect of additional accommodation & travel expenses
£1,000
£1,000
£1,000
Nil
Financial Failure of a Scheduled Airline
No Cover
£3,000
£5,000
£100
OPTIONAL COVER - SUBJECT TO PAYMENT OF AN ADDITIONAL PREMIUM.
Computer Equipment and Computer Accessories
£750
£1,000
£3,000
£100
Single item limit
£500
£750
£1,000
Computer accessories
£150
£200
£250