Study Abroad
Students Travelling Abroad To Study
Our Study Abroad / Longstay / Backpacker travel insurance is a specially designed for people who take longer trips abroad of up to 18 months, such as study abroad students, a gap year travellers or round the world trippers.
Standard £25.55† (2 return trips – no

gadgets

).
Long stay £48.06† (2 return trips –

gadgets

£1,000).
Long stay Plus £62.11† (4 return trips –

gadgets

£1,500).
†
Premiums are for 1 week to Europe.
There Are Three Levels Of Cover To Choose From: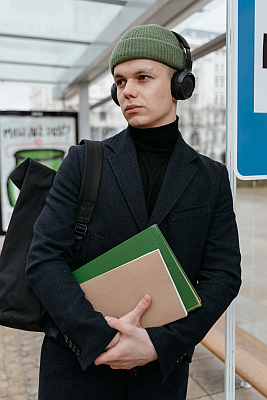 Standard:
Provides essential covers for:

Cancellation,

curtailment,

personal possessions,

emergency medical expenses,

personal liability and

personal accident.

Longstay:
Provides higher limits and additional cover for:

gadgets,

departure delay,

missed departure,

possessions delayed in transit,

personal money & loss of travel documents and

legal advice & expenses.

Longstay Plus:
Provides the same benefits as Longstay with enhanced cover limits.
Return Trips Home Are Included At No Extra Charge!
For travellers who need to break their trip up, by returning to the UK, our study abroad travel insurance policy allows you to return home, at Christmas or Easter, for instance, for: up to two trips home (maximum 21 days per trip) during the policy period if buying the 'Standard' or 'Longstay' cover, or up to four trips home (maximum 31 days per trip) during the policy period if buying the 'Longstay PLUS' cover.
Cover is suspended during the period at home.
Automatic 'Stop-Over' Cover
Cover is automatically provided for 'stop-overs' of up to 7 days maximum in a higher rated area e.g. travelling to New Zealand via the USA.
Excess Waiver Option
You can reduce the standard claims excess to 'nil', by selection this as anoptional extra with the addition of a suplimentary premium.
Note: the excess would still apply for Gadget cover.
Gadget Cover (Longstay & Longstay Plus policies only)
We will provide cover for theft; accidental damage; loss; breakdown and unauthorised call/data use for your gadgets including: handlheld consumer electronic devices such as mobile phones, tablets, iPads, kindles, satnavs, cameras, lenses, camcorders, smartwatches, smart glasses, head-mounted displays, handheld games consoles, portable DVD players, headphones, wireless speakers, MP3 players, iPods and laptop computers.
Note: Laptops are not covered for accidental loss, cover for unauthorised call/data use is only for mobile phones and there is no cover provided under this section for drones.
A gadget must be in good working order and in your possession when you start your trip and:
Purchased as new in the UK, or, if purchased as refurbished, was not purchased direct from the manufacturer or network provider in the UK; or
Purchased as second hand or used, but not a refurbished device, that was sold with a minimum 12 month warranty; and
In any event not more than 48 months old at the date you started your trip.
24 hour medical emergency assistance
A 24 hours a day, 7 days a week, 365 days a year helpline is provided for assistance in the event of a medical emergency abroad.
Please refer to the Policy Wording Document for full details of the cover and limits.
FREE sports & activities cover
Over 100 sports and activities are automatically covered within Activity Pack 1 – View our activities information for details.
Other sports and activities can be covered within Activity Packs 2, 3, and 4 by paying an additional premium during the quote process.
Note: This policy does not cover: Base jumping; Extreme skiing; Cruise trips or working as a Ski instructor.
Age & trip limits
Longstay & Longstay Plus:
From age 16† or up to age 75 if travelling to European, Australian, and New Zealand destinations or for those travelling to Worldwide destinations the maximum age is 69, on the date you purchase your policy.
Standard:
From age 16† or up to age 39 on the date you purchase your policy.
If you are aged over 75 (or over 69 for Worldwide cover), please contact us for an alternate policy.
Longstay, Longstay Plus & Backpacker provide cover for single trip travel for periods from 1 month up to a maximum trip duration of 18 months.
†When travelling independently from an insured adult.
Existing medical conditions
This policy may not provide cover for re-occurring or pre-existing medical conditions; however, some cover may be available by contacting Cover4insurance 0161 772 3382 or you can complete your medical screening online. See page 2 of the Policy Wording Document for further details.
Eligibility
Longstay & Backpacker is available to the UK, Channel Islands & BFPO residents, who have not spent more than 6 months abroad in the last 12 months.
How Do I Make A Claim?
If something's gone wrong and you need to make a claim, don't worry — we've tried to make it as simple as possible.
We have appointed AIG Travel Guard to look after claims.
You can find full details of the claims procedure on page 12 of the Policy Wording Document.
Please also pay particular attention to 'if you need to make a claim' under each section of cover.
For all Sections other than Gadget cover
You can obtain a claim form by the following:
Online at: .policyholderclaims.co.uk
In writing to:
Longstay & Backpacker Claims Team
AIG Travel Guard
2-8 Altyre Road, Croydon CR9 2LG
Telephone: 01273 741 002 (open Monday to Friday 9am-5pm)
Email: aigtravelclaims@aig.com
Gadget Cover
Notifying us of any claims
In the unfortunate event that you need to make a claim, you should contact Davies Group, the claims administrator for Gadget Cover. Please contact them as soon as reasonably possible (but ideally within 48 hours) from the discovery of the incident (or in the event of an incident occurring outside of the United Kingdom, on returning to the United Kingdom)
Alternatively, you can start your claim by emailing or calling the claims team:
Email
gadgetclaims@davies-group.com
Telephone
Call 0330 102 8698. If you are phoning from abroad: + 44 (0) 330 102 8698. The line is open from 8:30am to 6:30pm Monday to Friday. Closed Bank Holidays.
General Enquiries:
Policy Options:
Medical Assistance:
Making A Claim:
Buying Online: