About Us
Welcome

Cover4Insurance is a trading style of UK Ireland Insurance Services (online) Ltd. As well as being a General Insurance Broker providing standard commercial and personal insurance products, we are also providers of Specialist Insurance products available online. Our online or web-based products are aimed at students, graduates and young professionals who are tech savvy early adopters comfortable researching and buying online who no longer need to deal in an old-fashioned traditional insurance office location.
By embracing advances in web technology and communication channels for many years we have been able to reduce operating costs and consistently provide cost effective insurance products.
Our policies are specifically designed to cater for wide ranging and varied insurance needs.
Our student contents and possessions insurance are designed for student's lifestyle and budgets and not a rebadged standard contents insurance policy.
You will not find our student products on Price Comparison sites
For more information about our range of insurance products click here.
WHO ARE WE?
Cover4insurance.com is a trading style of UK & Ireland Insurance Services (Online) Limited, which is authorised and regulated by the Financial Conduct Authority.

Our FCA Register number is: 312248.
You can check this on the FCA's Register by visiting the

FCA's website

or by contacting the FCA by telephone on 0845 606 1234.
Fully authorised by the F.C.A. for the Interim Permission Consumer Credit Register. Reference number: 573256.

UK & Ireland Insurance Services (Online) Limited is registered with the Information Commisioner's Office (ico.).

Registration number: Z2102741
Registration Dates: 15 February 2010—14 February 2023
For more information regarding Data Protection, visit:

www.ico.org.uk

UK & Ireland Insurance Services (Online) Limited is a member of the British Insurance Brokers' Assotiation (BIBA).

WHY CHOOSE COVER4INSURANCE?
Secure Online Purchase: The security of your personal and financial details is of paramount importance to us and as such, we use the strongest available security systems to protect your personal information.
Full Refund Guarantee: If having examined your policy you decide not to proceed with the insurance, you will have 14 days to cancel it; starting on the day you receive the policy documentation.
Fair Pricing: We have always offered the same price to new and existing customers - not just because it is now a requirement of the FCA following "Price Walking" review 2022 but because we believe all customers should be treated the same.
Exclusive Access To Our Benefits Hub: All policy holders will be send an email invite to join our benefits hub for FREE. The benefits hub provides access to. a huge variety of savings and discounts across many reputable retailers.

Specialist Student Insurance

:

A range of insurance products designed around the way students live their life's – We provide cover in shared accommodation, with no requirement for locks on your individual doors. Items covered anywhere in the property not just your room.
Trusted & recommended by universities; many leading universities choose our Campus Block Halls policy to insure their residents.
Lowest claim excess in the market - For the majority of claims excess is just £10.
Pay monthly or in one go.

Tenant's Contents Insurance

:

Cover up to £14,000.
No Specific Lock Requirements.
Low Standard £25 Claims Excess.
Optional Accidental Damage to Landlords Property Cover up to £10,000.

Specialist Travel Insurance

:

Single trip travel insurance.
Annual multi–trip travel insurance.
Backpacker | gap–year | long–stay travel insurance.
Study abroad travel insurance.
Winter–sports travel insurance.

Mobile Phone & Gadget Insurance

:

iPhone insurance | smartphone insurance | laptop insurance | tablet | insurance | ipad insurance | digital camera insurance etc.

Professional Indemnity

:

Instant cover available.
Quick online in just a few minutes.
Pay as you go flexible monthly payments.

Car Insurance

:

Online price comparison car insurance.
Young driver car insurance. Learner driver car insurance: for drivers who are just starting, their driving lives.
And temporary car and van insurance; for when you need to use a car or let someone else use your car/van for a short period.

Pedal Cycle Insurance UK

:

Cover for bicycles up to a value of £3,000.
Multiple bikes on one policy (£3,000 in total value).
FEEDBACK
Smart Money People, who run the awards, are the UK's leading independent review platform for financial institutions. Click here for more information.

View our Reviews page - Click here
AWARD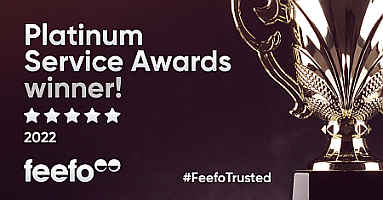 Our pro-active approach to claims helps to reduce the length of time taken to process each claim and has led to our loss adjusters winning several insurance industry awards during the last few years. There latest award: Cover4Insurance Wins Feefo Platinum Trusted Service Award 2022
READ WHAT PEOPLE ARE SAYING ABOUT US
We use
for our customers to leave reviews of our service and products. Click here to read our feefo reviews.
---
Related Content