Get Contents Insurance For All Your Student Residents

Cover4Insurance & Cover4Students have been insuring students, graduates and young professionals for over 25 years and is chosen by several of the UK's leading educational establishments and private sector accommodation providers to insure their residents.
Over the years our Cover4Students products, have developed a reputation as being innovative in the market. Providing covers that are tailored to the needs of:
Block scheme providers both University and Private sector.
Individual students, graduates and young professionals.
With our fresh approach of looking at each relationship as a long-term partnership that can be nurtured and developed together, we believe that we can provide you with a service that is second to none, as we take pride in the fact that we listen to our customers to ensure that our product, claims service and working practices remain relevant in today's market. By doing this we believe that we will continue to deliver excellent customer service whilst also remaining as competitive as we have always been.
What We Provide
Personal Account Manager
We act in a professional, friendly and courteous manner at all times. From initial discussions to final policy implementation, you will enjoy one-to-one contact with the same individuals who understand your business and its philosophy, and who are always available to help should you need advice.
Website
We will build you a dedicated website. This provides your residents with:
Access to the policy documents which they can view and download.
The ability to view and extend the policy via our wide range of optional covers.
Find all the information they need to make a claim.
Make a claim online.
Get web-based support via our online chat, email or call back facility.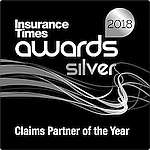 Award Winning Claims Handling
Our pro-active approach to claims helps to reduce the length of time taken to process each claim and has led to our loss adjusters winning several insurance industry awards during the last few years. Latest award: Insurance Times Claims Partner 2018: Silver.
Minimal Administration
We manage the administration and deal with all the claims, all we need to know is the number of bed spaces it's that simple.
A Value-Added Service
All your resident's personal possessions are automatically insured within the accommodation, at a significantly reduced premium when compared to the tenant purchasing an individual contents policy.
Student Possessions Block Insurance
This product is available to universities, private student accommodation providers, letting agents and landlords.
What is it?
It is a flexible possessions insurance policy, that will automatically cover all of your residents at a significantly reduced premium when compare with the resident purchasing their own individual policy.
We also provide optional extra covers so that the resident can top up/tailor the cover to their own individual needs.
This provides you and your residents with peace of mind in the knowledge that they're covered against events beyond their control.
What are the benefits?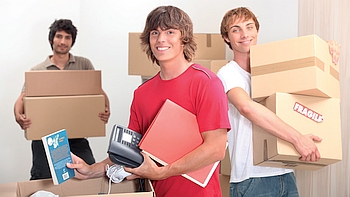 New for old Cover
Possessions in most cases are replaced as new in the event of a claim.
Low claim excess
The excess levels can be flexible and structured to your budgets and requirements. Your residents will be required to pay as little as £10 per claim.
Tenants liability
Cover for damage to the accommodation providers fixtures and fittings.
Optional Covers
Your residents can purchase a wide range of additional covers directly form us to protect possessions outside of the property.
Key exclusions
Accidental damage.
Cover outside of the accommodation.
Policy excess.
NB: These may differ depending on the cover selected. We will provide you with your own bespoke policy that will show the cover and exclusions that have been tailored around your needs.
Contact Us For A Quote
To find out more about the Cover4Insurance products or to request a free no obligation product overview and premium indication, please visit our stand where we will be happy to discuss your requirements.
If, you are unable to visit our stand you can always contact us at a more convenient time for yourself by:
If you're wondering what information that we would need to start putting together a quote for your accommodation block(s) it would be:
Name of Accommodation Provider.
Address(es) of Halls of Residence/Accommodation to be covered.
Total number of bed spaces which require cover (don't worry if not exact a rough figure is all we need).
If you already have insurance in place, we would require some claims experience, ideally for the last 3 years.
Your contact details and preferred contact time Monday to Friday between 9am and 5pm.
Don't worry if you don't have any of this information please still come and talk to us to see if we can help you in the future.