Study Abroad
Students Travelling Abroad To Study
If you're a student studying abroad you'll need insurance to cover your property and medical expenses whilst away from the UK. We can also cover individuals, involved in research, or on research fellowships. Subject to the acceptance criteria for study abroad, age limits 18 to 45 at time of departure and must be a UK resident.
You should look at our Backpacker / Long Stay insurance product which can cover you for:
Up to 12 months away- Please note: If you plan to return home at Christmas or Easter time then your should book the policy until then and then take out a new policy for when you travel again. As the policy expires as soon as you return to the UK even if there is still time remaining on the policy.
Add cover for your Gadgets - Up to £1,000
Cover Includes:
Emergency Medical Expenses up to £5 million: Cover for emergency medical treatment and additional expenses, repatriation and the services of a medical assistance company, outside your home country - 24hrs a day 365 days per year.
Cancellation & Curtailment up to £1,000: Cover for any non-refundable unused travel and accommodation costs if you have to cancel or cut a trip short due to certain reasons specified in the policy.
Baggage up to £500: Cover for items that are usually carried or worn during a trip if they are lost, stolen or damaged.
Personal Money up to £100: Cover for cash or money carried on your or left in a safety deposit box is lost, stolen or damaged.
Loss of Passport up to £100: Cover if your passport carried on you or left in a safety deposit box is lost, stolen or damaged.
Legal Protection up to £25,000: Cover if you need to make a claim for compensation due to your death, illness or personal injury.
Optional Covers:
Gadget Cover up to £1,000 - We will pay up to £1,000 for the intrinsic value or cost of repair of your gadgets, including tablet computers and mobile phones, which is lost, stolen, damaged or destroyed whilst you are away on your trip.

Unauthorised calls if your mobile phone is stolen up to £75
We can cover the following gadgets: Mobile phones, iPhones, iPads, Tablets, Smartwatches and Go Pro's.
Please note: There is a single article limit of £500.

Natural Catastrophe cover up to £1,500 - Provides additional cover for cancellation and additional expenses as a result of a catastrophic natural event, such as: fire, flood, earthquake, storm, lightening, explosion, hurricane or volcanic eruption which is unknown and unforeseen at the time you purchase the insurance or book your holiday, whichever is the latter.
Travel Disputes cover up to £25,000 - Designed to cover the pursuit of compensation against your Tour Operator, Holiday Company, Travel Agent, Car Hire Company, Airline, Ferry, Train, Cruise Liner or Coach Company, Hotelier or property owner if they fail to fulfil their contract with you.
Terrorism Cover Extension up to £2,000: Covers your portion of prepaid, irrecoverable transport, accommodation, foreign car hire costs and prepaid excursions up to a maximum of £2,000 (excursion limited to £250) should you not wish to travel due to an act of terrorism occurring prior to your outbound travel date and within a 40 mile radius of your booked accommodation.

OR if you have already travelled; your portion of prepaid, irrecoverable, accommodation, foreign car hire costs and prepaid excursions and either your pre-booked return travel costs, or the cost of your curtailment travel costs, whichever is the greater up to a maximum of £2,000 (excursion limited to £250) should you wish to return home due to an act of terrorism occurring within a 40 mile radius of your booked accommodation.

Sports and Activities (Hazardous Activities): It is important to make sure that you have travel insurance cover for any sports or activities you intend to take part in whilst you are away. We provide cover for 25 activities as standard; with the option to add more sports and activities.
STUDY ABROAD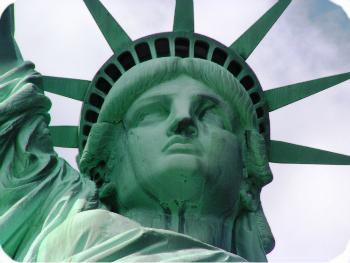 Watching your children flee the nest is a tough time for any parent. There is usually conflict between the urge to protect them and ensuring they are well prepared; and the need to grant them their autonomy and cut (or loosen) the apron strings. Moving away from home for the first time and living in a different city incurs a speedy learning curve for most students. However an increasing number are choosing to study abroad as part of their degree and this presents new challenges that can be daunting for student and parent alike.
The Erasmus Programme has been funding students to go abroad since 1987 and in recent years, has seen a surge of interest from UK students. It appears that more students are beginning to appreciate the benefits that studying outside of the UK: not only does it offer experience of another culture, but it is also a great way to enhance the student's CV. In an increasingly competitive job market, the guts, the proficiency in another language, a broadened cultural awareness and capacity to get on with different people that come with living in another country, are all valuable qualities that can set a student apart and are good first steps in the direction of an international career.
Though Erasmus students do not pay tuition fees to their host university, and fees at their home university are often minimal; for many students financial concerns are an obstacle when considering applying to go away. Living on a budget can be a challenge for any student and those in a foreign country without insider knowledge of how to live cheaply may find managing their finances difficult. Plus there are plenty of other worries from how to find safe accommodation out there to what to do about health care. For parents who don't want to interfere, but want to know that their child is covered should something go wrong; Cover4Travel have developed an insurance policy especially designed for UK students studying abroad. The policies include trips back home, personal possessions, laptops and cover for course fees that traditional travel insurance policies exclude.
Michael Masterson, client services manager at Cover4Travel said: When you are in an unfamiliar country you are more vulnerable than when you are at home. Students who go to study abroad often take valuable items with them and can be a target for thieves, especially when they first arrive.
Other Travel Products:
Single-Trip Travel Insurance Quotes
Annual Multi-Trip Travel Insurance Quotes
Backpacker Long-Stay Travel Insurance Quotes
Wintersports Travel insurance Quotes
How do I make a claim?
If you require a claim form, please download it here: Claim Form .
Alternatively, please advise the section of the insurance on which you want to claim and master policy number and policy reference to:
Travel Claims Team, 3rd Floor, Fitzalan House, Fitzalan Court, Cardiff CF24 0EL. Telephone: +44 (0)2920 474 138
You need to:
produce your insurance certificate confirming you are insured before a claim is admitted.
give us full details in writing of any incident that may result in a claim under any section of the policy at the earliest possible time.
provide all necessary information and assistance we may require at your own expense (including where necessary medical certification and details of your National Health number or equivalent and Private Health Insurance).
pass any and all correspondence relating to outstanding medical bills to us with your claim form, or if received afterwards, send them on to us quoting your claim reference number.
pass on to us immediately every writ, summons, legal process or other communication in connection with the claim.
provide full details of any House Contents and All Risks insurance policies you may have.
ensure that all claims are notified within 3 months of the incident occurring.
not abandon any property to us or the claims office.
not admit liability for any event or offering to make any payment without our prior written consent.
We will:
make your policy void where a false declaration is made, or any claim is found to be fraudulent.
take over and deal with, in your name, the defence/settlement of any claim made under the policy.
subrogate against the responsible party and take proceedings in your name but at our expense to recover for our benefit the amount of any payment made under the policy.
obtain information from your medical records (with your permission) for the purpose of dealing with any medical claims. No personal information will be disclosed to any outside person or organisation without your prior approval.
only make claims payments by electronic BACS transfer, unless otherwise agreed by us.
pay a maximum of £80 for medical records/completion of a medical certificate
cancel all benefits provided by this policy without refund of premium when a payment has been made for cancellation or curtailment of the trip.
not make any payment for any event that is covered by another insurance policy.
only pay a proportionate amount of the claim where there is other insurance in force covering the same risk and to require details of such other insurance.
settle all claims under the law of the country that you live in within the United Kingdom, Channel Islands or Isle of Man unless we agree otherwise with you.
submit any disputes arising out of this contract to the exclusive jurisdiction of the courts of the country that you live in within the United Kingdom, Channel Islands or Isle of Man
Your Important Information
24 hr Medical & Emergency Assistance
If you need emergency medical assistance abroad or need to cut short your trip contact our 24-hour emergency advice line on
Tel: +44 (0) 2920 474133
24 Hours a day, 365 days a year.
Note: You must retain receipts for medical & additional costs incurred.
---
If You Need To Access A Claim Form
You can download the relevant form: Claims Form .
or contact the claims department by phone:
Tel: +44 (0)2920 474138
---
If You Need Legal Advice:
contact Penningtons Manches Cooper LLP on:
Tel: +44 (0)1483 411 499
---
If You Need To Talk To Customer Service & Sales:
Tel: 0330 024 9295