Home Insurance
Household Insurance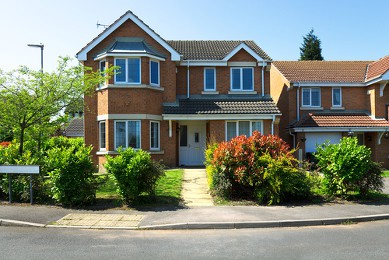 Whatever type of home insurance you are looking for, whether you're looking for insurance for just the Building, Contents or a combined policy; we have a range of competitive policies suitable for home owners.
With the simple home insurance quote facility it is easy to get a quick home insurance quote. We can help you find great deals, including:
Buildings Insurance
Contents Insurance
Combined Buildings and Contents Insurance
Option for additional Personal Possessions Insurance
(Such as items taken out of the home)
What is Home Insurance?
Home Insurance is cover to protect your Building from damage caused by storm, flood, fire etc or cover to protect the contents of your home for similar perils. Home Insurance policies often also include Public Liability.
Why do I need Home Insurance?
Home Insurance is important whenever you own a home as it protects against unforeseen circumstances such as floods, fire, storm damage etc. This gives you peace of mind that if something unfortunate does happen to your home, you have insurance in place to help you recover.
As to protect their investment, most mortgage lenders now demand that their customers at least have Building Insurance. However, the structure itself is not the only thing worth protecting; if you want to be covered if you're burgled or for if your contents (including fixtures, fittings, carpets, furniture etc) are damaged, you'll also need to look at insuring your contents also.
Why choose Cover4Insurance for your Home Insurance?
At Cover4Insurance we have a number of different insurance providers, so we'll provide you with affordable quote options so you can choose a home insurance policy that best suits your needs.
Why cover Buildings and Contents on the same policy?
Insuring both your Contents and Building on the same policy is most often cheaper than insuring them separately.
Do I need to take the Home Insurance offered or recommended by my Mortgage Lender?
Whenever you're looking to purchase insurance, you get the best deal by shopping around and comparing a number of different providers. Though having Building Insurance is mandatory for most Mortgage Lenders, you often have the right to choose your own Home Insurance rather than going with the one recommended (unless otherwise stated in your Mortgage Contract).
Who does the insurance cover?
If you're married, in a civil partnership, have been co-habiting for longer than 6 months or are listed as joint home owners, we can list you as joint policyholders. This means that not only are you and your partner covered under the policy, but either of you can make a claim or deal with the insurance.
We will also cover other family members/domestic staff etc. who permanently reside in your home without paying commercial rent.
What does Accidental Damage Cover include?
We offer Accidental Damage Cover to both building and contents as part of our home insurance policies. Accidental damage to the building might mean putting your foot through the loft or an accident occurring while you're doing DIY that damaged the permanent structure of the building. Accidental damage to contents covers incidents such as spilling red wine on a carpet or accidentally damaging furniture. Accidental Damage Cover is optional on our Buildings and Contents quote.
I rent a property, do I need Building and Contents Insurance?
If you're a tenant, you do not need to purchase Buildings Insurance as this is the responsibility of your landlord. Your landlord may also have some contents insurance but this will be for the furniture/fixtures that were in the property when you moved in. Therefore it's advisable to get insurance for your own Personal Possessions. Our Tenants Insurance can provide cover for your items inside the home and out and about with a range of other features and benefits; for more information or a quote, click here.
I let a property to tenants, do I need Building and Contents Insurance?
If you own a property that you let out to tenants or if you've recently purchased a property that is currently unoccupied, you'll need Landlords Insurance which covers both the Building and Public Liability. Our Landlords Insurance can also cover the contents of the property with the option of Accidental Damage Cover. For more information or to get a Landlords Insurance quote, click here.