Landlord's Insurance
Landlords Buy–To–Let Insurance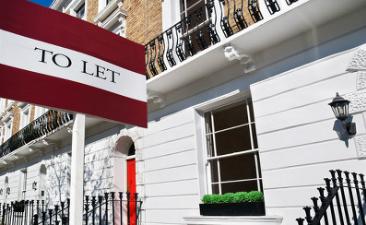 More and more people are choosing to let property as a means of investment and additional income. Protecting your let property with suitable insurance is crucial. Normal household insurance policies aren't suitable so you will need a policy that is specially designed for landlords and provides the right cover for you and your property.
Cover available for let properties can include:
Buildings
Landlords Liability
Loss of Rent

Landlords Contents
Accidental Damage
Alternative Accommodation
Cover Explained
Landlords Liability
Like anyone running a business, it is essential as a landlord that you protect yourself against potential lawsuits for injury or even death of tenants, visitors and generally anyone on or near your property. Our policies will offer up to £5 milllion.
Buildings Cover
You will need to cover your property against all insurable risks to the full rebuild cost (including the cost of any professional fees). It's important to remember that the rebuild cost of the property is not the same as the market value or the price that you paid for the property.
If you have a mortgage on the property you wish to let, your bank/building society will want to know that adequate cover levels are in place to protect their investment and will have provided you with minimum sums insured in relation to re-building costs in their mortgage offer
Our buildings cover includes protection against a wide range of risks including:
Fire, smoke and explosions
Lightning, earthquake, storm or flood
Burst pipes and water leaks
Theft, malicious damage or vandalism

Vehicle collision
Subsidence, landslip or heave
Damage caused by falling trees, telegraph poles etc.
Cost of alternative accommodation
Loss of Rent
In the event that your let property becomes uninhabitable due to damage to the building, you need to protect your rental income. We can offer loss of rent up to 30% of the buildings sum insured.
Contents Insurance
Contents cover is not always required by landlords as a lot of let properties are unfurnished. However, if your property is part or fully furnished or you would like to protect the fixtures and fittings in the property you will need to consider this option.
The cover is designed to protect the landlord's contents in the let property against unexpected risks such as:
Fire, smoke and explosions
Lightning, earthquake, storm or flood
Burst pipes and water leaks

Theft, malicious damage or vandalism
Vehicle collision
Subsidence, landslip or heave
Please note: The tenant's possessions should be insured separately. We can offer tenants contents insurance cover please click here for more information