Gadget Insurance
Gadget Insurance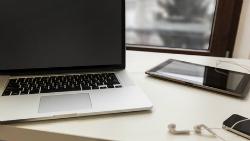 At cover4insurance we understand how important your gadget(s) are to you. We don't just take our wallets / purse and keys with us when we leave the house any more, most of us carry person hundreds of pounds worth of gadgets about with us.
These gadgets now are an essential part of our everyday life helping us to control and stay in touch with our friends and work while we are on the move. So if you're looking to insure your gadget or gadgets, then look no further. We can offer a range of covers for you whether it's for your games console, mobile phone, tablet, laptop or all of them together you can choose the option that matches your needs.
Why choose Cover4insurance for your gadget insurance:

Cover single or multiple gadgets on one policy
Worldwide cover
Cover for theft or accidental damage
14 day cooling off period
What does the gadget / product insurance cover?
Our gadget insurance is designed to protect you if your gadget or mobile phone is accidentally damaged, lost or stolen. It also provides cover if your gadget or mobile phone suffers a mechanical or electrical breakdown outside of the manufacturer's guarantee period.
Theft — We will replace your gadget/mobile phone, if it is stolen. For example, it may be stolen from your property following a break-in or from your person i.e. a mugging.
Accidental Loss — If you accidentally lose your gadget/mobile phone then we will replace it if you have selected this cover – For example your phone may fall out of your pocket.
Accidental damage -We will repair or replace your gadget/mobile phone if it suffers accidental damage. For example, you may accidentally drop your gadget in a puddle.
Cracked screen -We will repair or replace your gadget/mobile phone if it accidentally suffers damage to the screen. For example, you may drop your phone or tablet.
Liquid damage -We will repair or replace your gadget/mobile phone if it accidentally suffers liquid damage – For example you may accidentally spill water on your gadget.
Breakdown — We will repair or replace your gadget/mobile phone if it is damaged as a direct result of an electrical or mechanical breakdown which occurs outside of the manufacturers guarantee period.
Unauthorised use — If your mobile phone/ gadget is accidentally lost or stolen and the loss or theft is covered by your policy, we will refund the cost of unauthorised calls, texts or downloads made after the time it was lost or stolen.

Accessories -If your claim for your gadget/mobile phone is approved, we will replace any accessories that were accidentally lost, stolen or damaged at the same time as your gadget/mobile phone, up to a maximum of £150.
Worldwide cover - We will cover your gadgets/mobile phone that you take out of the United Kingdom, whilst you are abroad during any period of insurance. NB: Please note a replacement or repair can only be dealt with once you return to the United Kingdom, the Channel Islands or the Isle of Man.
Try Combining Mobile Phone Cover With Tenants Contents Insurance
It may be cheaper to insure your mobile phone as part of the contents insurance package so please obtain a tenant contents insurance quote as well, By combining tenant mobile phone insurance with our tenant contents insurance not only will you save money on the cost of the insurance you will also benefit from a lower policy excess of only £25.
Types of Gadgets
We can cover a range of gadgets such as:
Camera equipment - whether you use it for snapping stunning scenery or capturing special moments with friends or family.
Mobile phones - are an essential part of our everyday life they allow us to stay up to date with friends and family on social media, help organise our working week, play our favourite music and let's not forget they allow us to make an old fashioned telephone call.

Tablets & laptops and mobile phones have become an essential part of our life as we use them more and more for web browsing, reading, gaming, dating, and banking well pretty much everything.

Our gadget insurance policy can ensure that your gadget is covered against theft, loss or accidental damage anywhere in the world up to 45 days giving you peace of mind that if the worst does happen you won't be too long without it.
A list of gadgets we covered are shown below:
| | | | | |
| --- | --- | --- | --- | --- |
| iPhones / Smartphones | Laptops | Netbooks | Mobile Phones | Mac Books |
| PDA's | iPads / Tablets | Sat Navs | Games Consoles | iPods / MP3 Players |
| Digital Camera | Video Cameras | Blue Tooth Headsets | Kindle / E-readers | Headphones |
Documents
If you purchase gadget from Cover4Insurance, we will send you an email confirming your purchase of cover and provide you with your personal policy schedule, policy wording and policy summary documents.
You will also have the option for a printed copy to be sent via post subject to an additional postage premium being paid.
We also provide the option below for you to view and download the Policy Wording and Policy Summary documents so that you can view prior to purchase or at any time after.
How to view the policy documents
The policy documents are available as PDFs. To view these documents you will need a PDF reader. Download Adobe Reader from the Adobe website or visit Access Adobe for help.
To view your documents, please click on the links below.
---
†
Insurance Product Information Document.
Claims
For policies purchased after 01/03/2022:
Who to Contact
To make a claim, call the claims administrator on 0345 074 4810. Lines are open between 8:30 am to 6:30 pm Monday to Friday, and from 8:30 am to 1:00 pm on Saturday.
Fill out the online claims form here: Claims Form
Or email: gadgetclaims@davies-group.com.
Required information
Your policy number — This can be found in the policy schedule that we sent to you when you purchased your policy.
Details of the device being claimed for — For example, make, model and IMEI number. Your IMEI will be listed on your policy schedule and is also on your evidence of ownership.
The circumstances of your claim — You will need to be able to fully explain the circumstances in which your phone got lost, stolen or damaged.
Evidence of ownership — In order for your claim to be approved you will need to send in evidence of ownership for the device your are claiming for. We require this to combat fraudulent claims.
Additional steps to take if your phone was lost or stolen
You first need to:
Report the theft or loss to your airtime provider within 24 hours of discovery, and blacklist your handset.
Report the theft or loss to the police within 48 hours of discovery. Simply call 101 (the non-emergency police number) and obtain a crime reference number in support of a theft claim or a lost property number in support of a loss claim.
Taking these steps is a requirement of our policies, but it also ensures that any unauthorised use of your mobile is kept to a minimum and increases the chance of the police recovering your device.
---
To make a claim,
Please fill in our claims form: click here
Cover4insurance will deal with all claims. You must refer all correspondnce and telephone enquires to cover4insurance at the following address:
Stream Claims Services, Copthall House, King Street, Newcastle under Lyme, ST5 1EL.
Telephone: 0161 974 1101
Lines are open between 9am and 5pm Monday to Friday. Calls may be recorded for training, compliance and fraud prevention purposes.
Things You Must Do.
You must comply with the following conditions. If you fail to do so and this affects the ability of the claims administrator to fully assess your claim or keep our losses to a minimum, we may not pay your claim or any payment could be reduced.
All claims must be reported to the claims administrator as soon as possible but in any event, within 14 days of you becoming aware of an incident. You must complete a claim form (in full) and provide at your own expense, any information and assistance which the claims administrator may require in establishing the amount of any payment under your insurance.
You must provide evidence of ownership of your gadget or mobile phone to support any claim, and any other receipts or documents that we may request. If you cannot provide evidence of ownership, your claim will not be valid.
All thefts must be reported to the police within 24 hours of your discovery of the incident. You must provide the claims administrator with a crime reference number.
If your gadget or mobile phone is lost, you must obtain a lost property reference from the police or a lost property reporting service which is accredited by the police.
You must report the loss or theft of your mobile phone to your Network Provider within 24 hours of the incident so they can block it and stop anyone else using it.
If your gadget or mobile phone is damaged, you must provide the gadget or mobile phone for inspection and repair.
Exclusions
Gadget insurance policies have exclusions, and cover4insurance in partnership with Tinhat is no different. That said, we think ours are some of the fairest and simplest to understand and we're keen to make sure that you're aware of them before purchasing:
Gadget exclusions:

Second hand gadgets — unfortunately we can't cover any second hand gadgets. That includes second hand gadgets bought from private individuals and also second hand goods stores like CeX.
gadgets bought more than 12 months ago — if you bought your gadget more than 12 months ago you won't be able to insure it with cover4insurance in partnership with

Tinhat

.
Refurbished gadgets without a 12-month warranty — we can't insure refurbished gadgets that were sold without at least a 12-month warranty.
Claims for incidents within the first 14 days of starting your policy (unless you gadget is less than 60 days) — this is to help us prevent fraudulent claims, which allows us to provide affordable insurance to genuine customers.

Accidental damage exclusions:

Cosmetic Damage — our insurance policies don't cover things like scratches, stains or minor chips to the body of your gadget. We can repair your gadget if it's broken, but we can't restore it to new condition.

Theft exclusions:

Theft from inside commercial vehicles — so if you're a taxi driver, this insurance won't cover you for theft while you're using your vehicle.
Theft from an unattended personal vehicle — unless your gadget is out of view in a closed compartment and the vehicle is locked.
Theft in a public place where your gadget is left unattended — for example, if you leave your gadget on a pub table and it's stolen while you go to buy a drink. Our insurance still requires you to take reasonable precautions to protect your gadget.