Student Landlord's Insurance
Landlords Insurance Cover
Cover available for properties let to students can include:
Buildings
Landlords Liability
Loss of Rent

Landlords Contents
Accidental Damage
Alternative Accommodation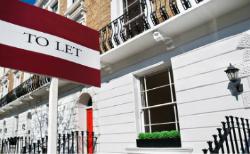 Our student landlords insurance provides a combination of covers packaged together by insurers to provide landlords with the essential components to ensure that they protect their investment (the property) and also the income stream (loss of rent).
The number of students in higher education in the UK is set to grow dramatically, increasing the demand for off-campus accommodation. The student market is a lucrative and important one, despite its reputation – and student tenants are, on the whole, not as bad as they are made out to be, as tenants. Most students will look to rent a property for a minimum of 12 months, meaning less stress for for you as a landlord finding new tenants. Many students will be looking for accommodation ahead of the next academic year, so the months prior to the start o the academic year is the ideal time for marketing a property to students.
Cover4insurance can cover properties that are rented to student tenants.
Students as tenants can be difficult to reference using the standard process, because they do not have a regular income and have usually come straight from living with parents. Instead, landlords should seek a guarantor for each student tenant. Usually a parent or guardian, the guarantor will themselves be referenced and is responsible for the rent if the tenant should fail to pay. Should the worst happen however, UK General's optional Legal Expenses cover can help landlords recover rent owed due to non-payment.
Do I need contents insurance for the student's possessions?
No, the student should insure their own possessions. We can offer specialist student contents insurance please click here for more information.
Do I need contents insurance for Landlords possessions on a student let property?
Yes, if you are letting a student property then you will normally be letting the property part or fully furnished, so it is a good idea to protect these items against unexpected risks such as:
Fire, smoke and explosions
Lightning, earthquake, storm or flood
Burst pipes and water leaks

Theft, malicious damage or vandalism
Vehicle collision
Subsidence, landslip or heave
Student Landlords Advice
Inspect your property on a regular basis
All inspection records should be kept safely
Have an inventory that the students sign and acknowledges prior to moving in
Check that you're in compliance with all regulatiuons relating to landlords such as gas and fire checks
Give your tenants contact details so that ther can report any problems (i.e. something needs fixing)
Make sure that the students know where the water mains are in the event of an escape of water situation
Make sure your property has appropriate security locks in place
Ensure that your tenants are aware of any security features the property has and encourage them to use them at all times; this will ensure the safety of the students and protect your property