Tuition Fees Insurance
Tuition Fees
If you just want to insure yourself for your Tuition/Course Fees then look no further. We can offer a standalone insurance product that will cover these items without having to take out a basic level of possessions insurance first.
Why choose Cover4students for your Tuition Fees Insurance: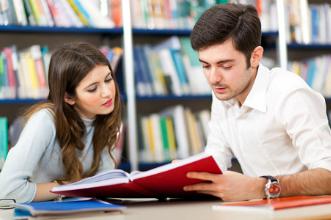 🎓 Specialist Student Insurance
🎓 Cover up to £20,000 in total
🎓 Low £50 claim excess
Now that you have booked your course and or accommodation, it's time to think about making sure that your investment in learning is protected.
Why do I need to protect my tuition fees and rent?
Cancelling a booking, especially at the last minute or part way through, can be costly. You can usually expect to lose your deposit, but it is also becoming more common that that you would be expected to pay the whole cost of your course or tenancy agreement. After all, your booking with the University or your landlord is a legally binding contract.
So what would happen if you were unable to attend your University course, live in your accommodation if you suffered a sickness, bodily injury which resulted in your disablement?
That is where our tuition fees and rental protection cover would come in – well meet the costs of the pre-booked course fees and/or the cost of your rental agreement for your accommodation that you are contracted to pay up to the sum insured that you select.
Policy Features
At Cover4students we understand that you may already be covered for your personal possessions within your accommodation via a University Block Insurance scheme (i.e. If you are in halls of residence) or by your parents' home insurance policy – so why should you have to take out a full contents insurance policy to get tuition/course fees covered.
Well now you don't, Cover4students has developed a product insurance cover that allows you to just cover the items you require such as your tuition fees or rental protection.
Covers your tuition fees & rental protection up to £20,000 in total.
We basically pay the pro-rata cost of any unused tuition fees and/or rental costs that you have already paid or are legally liable to pay to your education establishment (university/college) and/or your landlord (student accommodation provider) during the period of insurance, as a result of:


Sickness or accidental bodily injury
Your death

your college/university is unable to honour their obligations in respect of the course fees you have paid in advance.
Low £50 claim excess – you only pay the first £50 of any claim.
We make it easy
You can get a quote in seconds; all we need to know is the total value that you wish to insure your tuition/course fees and rental protection up to. NB: If you are wishing to cover the tuition/course fees and rent then this should be the combined total – i.e. £9,000 course fees and £4,000 rent, means you should select a sum insured of £13,000.
Cover can be taken out instantly and policy documents will be emailed to you. Please note that there is a 14 day deferred period on the tuition fee and rental protection cover. We also offer a 14 day cooling off period meaning if you decide for any reason that the policy does not meet your requirements within 14 days. We offer a full refund of your premium guarantee if you decide to cancel provided no claim has been made or pending.
Documents
If you purchase student orchestral instrument insurance from Cover4Students, we will send you an email confirming your purchase of cover and provide you with your personal policy schedule, policy wording and policy summary documents.
You will also have the option for a printed copy to be sent via post subject to an additional postage premium being paid.
We also provide the option below for you to view and download the Policy Wording and Policy Summary documents so that you can view prior to purchase or at any time after.
How to view the policy documents
The policy documents are available as PDFs. To view these documents you will need a PDF reader. Download Adobe Reader from the Adobe website or visit Access Adobe for help.
How to view the policy documents
The insurance for students policy documents are available as PDFs. To view these documents you will need a PDF reader. Download Adobe Reader from the
Adobe website or visit Access Adobe for help.To view your documents, please click on the links below:
Policies Purchased after 01/01/2021


Policies Purchased up to 01/01/2021
Policy Wording

Claims Form

Policy Wording
Policy IPID†
Policy IPID†
†
Insurance Product Information Document.
Claims
To start the claims process, please complete the Claims Form provided below. Before submitting your claim, please read your policy schedule to make sure you are covered and have a valid claim.
If you have a valid claim please complete our online claim form listed above and return it along with:
Receipts, bills, valuations or repair estimates as appropriate for all claims for loss or damage.
Full details of accident or injury and early prognosis for personal accident claims.
All claims for theft or loss must be reported to the police.
In some cases we may arrange either for a member of our staff or an independent chartered loss adjuster to discuss your claim with you. This is not always necessary but when it is we will advise you of the name and address of the loss adjuster and monitor progress of the claim for you.
Please don't worry if we arrange for a loss adjuster or member of staff to visit you. It is a normal claims procedure and aims to speed up consideration of claims.
Certain types of claims will be considered directly by the insurers if refereed to them by cover4students.com
Fill out the online claims form here: Claims Form
Phone: 0161 974 1101
Post:
Cover4students Claims Team,

Stream Claims Services,

Copthall House,

King Street,

Newcastle under Lyme,

ST5 1EL.
Exclusions
We strongly recommend that you read the policy wording document to see a full list of the terms and conditions that apply to your policy with us. These can be downloaded from the Policy Documents Tab.
What Is Not Insured:
The first £50 of any loss.
More than the total sum insured chosen for tuition fees and rental protection applicable to the period of insurance.
Any fees or rent in related to a previous period of insurance.
Any claims for a pre-existing medical condition.
No cover shall be in force for the first 14 days (the deferred period).
Any amounts recoverable from elsewhere or if the student is released from their obligations by the educational establishment or accommodation provider.
Any claim for residential fees unless suitable tenancy agreement is provided evidencing your legal liability for payment of residency fees.
Any claim directly or indirectly consequent upon or contributed to by:


Your neurosis, psychoneurosis, psychopathic, or mental diseases or disorders of any type.
Acquired Immune Deficiency Syndrome (AIDS) or AIDS related complex however the syndrome has been acquired or may be named.
You're committing or attempting to commit suicide or intentional self-inflicted injury.
Your deliberate exposure to exceptional danger except in an attempt to save human life.
Your own criminal act.
You being under the influence of alcohol.
You being wholly or partly under the influence of drugs other than drugs taken in accordance with treatment prescribed and directed by a qualified registered medical practitioner, but not for the treatment of drug addiction.
You being engaged in winter sport, mountaineering, racing or any form of operational duties as a member of the armed forces or Territorial Army.
You engaging in aviation except when traveling as a passenger.
You engaging in parachute jumping, bungee jumping or free fall jumping, skin diving involving breathing apparatus, potholing, hand-gliding or participating in any dangerous sports other tan as part of the course of study.

Any claim if you are under 16 or over 75 years of age (except where prior agreement has been made).
Your Duty of Care
You must, at all times, take all reasonable steps to prevent accidents, loss and damage.
F.A.Q's
What courses do you cover?
All educational courses within the United Kingdom, such as: a University degree course or apprenticeship at a residential centre.
Is there an age limit on the policy?
Yes, we are only able to cover people who are aged between 16 and 74.
Can I get cover today?
You can purchase a policy today, but there is a 14 day deferred period before cover will be in place. Basically means that if an incident that would give rise to a claim happened within the first 14 days of you purchasing this policy then this claim would be excluded from cover. If it happens on the 15 day or after then it would be covered.
I am an international student can I take out this insurance?
Yes – please note that if a claim occurs for an accident or sickness we would require a doctor's certificate from a practising qualified medical practitioner in the UK.
I have a pre-existing medical condition can I be covered for this?
No. unfortunately all pre-existing medical conditions would be excluded from cover.
What is a pre-existing medical condition?
Any condition, injury, illness, disease or related conditions and/or associated symptoms, whether diagnosed or not, which in the 12 month period immediately prior to the start of insurance:
You knew about, or should reasonably have known about, or
You had seen, or arranged to see, a doctor about.
What is Tuition Fee Insurance?
Tuition fee insurance is an insurance policy designed to protect a student attending cost-incentivise educational institutions (college or university) from the financial loss that may result from the student's involuntary withdrawal from their studies due to death, sickness or accidental bodily injury which results in the students disablement and being unable to attend there course.
What is Rental Projection Insurance?
Rental protection insurance is an insurance policy designed to protect a student's from a landlords who will not release them from there tenancy agreement if the student is unable to remain in their rented accommodation due to death, sickness or accidental bodily injury which results in the students disablement.
Has your college/university achieved Highly Trusted Status (HTS) on the UKvI Tier 4 Sponsor list?
If not then you are not eligible to take out the tuition fees & rent protection insurance policy.
You can check if your college/university has attained HTS on the tier 4 sponsor list, by clicking here.
Just put the name of your college/university in the search window of the UKBA Tier 4 Register page and it will tell you if they are on the register or not.