3 min read

Finance And Funding Tips For International Students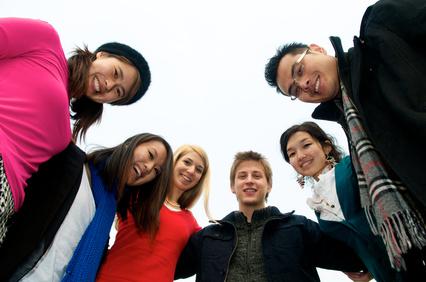 Living on your own can be very expensive therefore it is vital you budget and be extra careful with your money.
Please see below our tips on things to consider in your budget.
Public Transport
We all have a love-hate relationship with public transport, and while it may be essential to use public transport (especially if you're studying in a big city), it's not always cheap. Luckily, there are usually student travel discounts available. This can depend on where you live and where your lecture theatres and University library is based. It is always a good idea to walk if you can to save money and why not invest in a bike? Once you've got one your travel will be completely free and often a lot quicker than walking or waiting for a bus to show up – it's also a great way to exercise without having to pay a monthly gym membership!
Food / Household Shopping
This can depend on individual dietary requirements and if you eat out a lot or choose to cook at home. Look out for offers
in supermarkets or online and shop at the cheaper supermarkets like Iceland and Aldi. You can also buy in bulk with housemates which can save you even more money.
Entertainment
You will see lots of drinks offers and cheap meal deals scattered around campus to try and tempt you into purchasing. Sometimes these deals can be quite good as you can get things such as a burger and a pint for as little as £3. UK cinema tickets are roughly about £8 for students. Socialising and going on nights out Is a big thing at University therefore you will find yourself be sociable a couple of nights a week so it is important to budget when you can.
Books And Equipment
You can easily cut down cost on books and equipment by using the facilities offered by the University such as the library, online journals or online articles. If you are desperate for a certain textbook you can try second hand textbook shops where older students have finished using them.
Other Ways To Save Money At University
There's nothing quite like the feeling of finding some spare change down the side of your couch. So why not save money by collecting all the change you can find in a jar? Rummage around and you'll be surprised at how fast this will add up. Use the coins for laundry, or when your jar is full you can take it to the bank and exchange all the coins you've been saving for some brand new notes! Speaking of which, be careful of cash machines that charge you for taking your own money out. It's always worth walking a little further to avoid the fee.
You're In Trouble
Hopefully you will not be in a position when you become stressed or in money trouble whilst studying; however if you do please seek advice immediately and never tackle the problem on your own.
If you are struggling to pay your fees please speak to the welfare office who can offer free advice to you. The welfare officer would have come across many cases like yours so will have excellent knowledge on the best action.
If you are struggling to pay your rent speak to the accommodation manager or landlord if you're in privately rented accommodation. Again this isn't the first time either would have experienced this therefore they will be able to offer you advice.
Available Help
Grants are often available whilst you are at University or College therefore be sure to do your research with your course leader or the student welfare officer. Each institution will be different. You may also be able to ask about this when applying for your place at the University or College.
International Students Insurance Quote