Monthly Instalments Student Contents Insurance
We Now Have A Monthly Instalment Payment System
Cover4insurance has now introduced a new monthly instalment policy payment plan.
It has all of the same benefits as the usual student contents insurance cover but is more convenient for people who do not wish to pay a full twelve months premium in one go.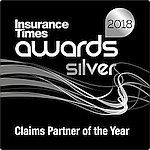 Some of the benefits are:
Specialist Student Possessions Insurance.
Award winning claims service.
Includes 'Walk In Theft' Cover.


(No forcible entry needed and no locks on your room required).

Low £10 Standard Claim Excess.
£5,000 Cover for Tenant's Liability for Landlord's Property as Standard.
Optional Accidental Damage to Landlords Property / Tenant's Liability up to £10,000 — Including Accidental Damage to the Landlord's Fixtures, Fittings & Furniture.
How It Works
On the payment stage of the quotation you will be give the option to select between paying in one lump sum for the year or to set up a monthly instalment plan.
Instalment Payments
If you have signed up to Instalment Payments for your policy.
Where the payment due date falls on a weekend or bank holiday, payment will be taken on the next available working day.
If there are any changes to the amount, date or frequency of your instalment payments we will notify you 10 working days in advance of your account being debited or as otherwise agreed.
Auto-Renewal
By signing up to instalment payments you are agreeing to an automatic renewals scheme, this means that your student possessions policy will be automatically renewed and you will once again be enrolled on to the Instalment Payment scheme.
Should you wish to change your method of payment you must contact us at least 7 days before your next payment date by calling us on 0161 772 3390, or we may still collect your premium.
If you have any queries with respect to this notification, please contact our help centre on 0161 772 3390, otherwise, collections will commence and continue as detailed above.

Failed Payments
If you pay your premium in monthly instalments and you fail to pay any of the monthly instalments which are due up to your next renewal date, we will contact you either by telephone, email or letter to resolve the matter. If the instalment(s) remain unpaid, we may cancel the policy by giving you 14 days written notice to your last known address.
Policy Cancellation
You can cancel this policy within 14 days of the start date, or if later, within 14 days of the date you receive the policy documents and your schedule. We will refund any premiums you have paid, as long as you have not made a claim and do not intend to make a claim.
You can also cancel your policy at any other time. Please note: If you pay your premium in monthly instalments, there will be no premium refund. This is because you will only have paid for the cover you have already received.
Important: If you have made a valid claim during the current period of insurance, you must pay the remaining premium due up to your next renewal date.