3 min read
1st March 2019
Ways To Save Money If You're Renting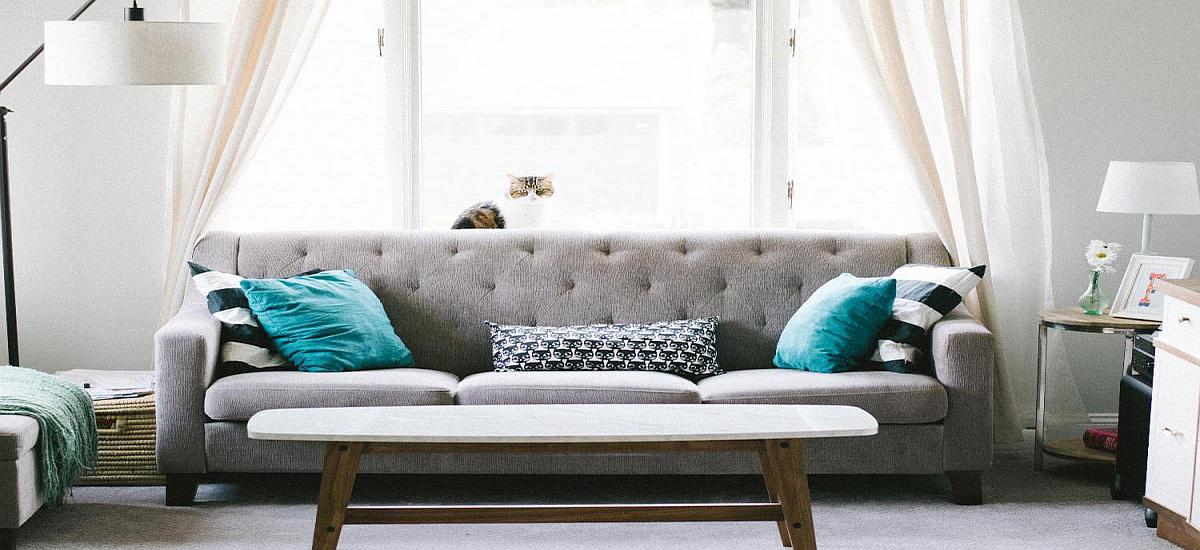 If you live in rented accommodation, you don't need your landlord's permission to save money. It has never been more crucial to look at ways, you as a tenant can save money as rents continue to rise. With more people renting than previous generations we thought it a good idea to put together a list of ways you could potentially save money.
Energy supplier

Tenants have a right to switch suppliers. Basically, if you pay the gas and electricity bill directly (not via the landlord) and it isn't specifically banned in your tenancy agreement, you can compare and switch supplier for a better deal.

We would always recommend that you do a meter reading as soon as you move in, even if your landlord pays the bill, you can still make sure that you are not being charged for energy that you have not used.

To compare energy from an Ofgem accredited service please click here

Bank accounts

If you have a shared bank account with flatmates for your bills, this means that you are credit-linked. So, their credit history could affect yours. If you no longer use a joint account you should apply for a notice of disassociation to ensure you are still not linked.

You can now check these links for free by using services from Clear Score and Experian.

Protecting Your Deposit

Your deposit should be protected by law; landlords should be using a government backed deposit protection scheme which gives you certain rights. You can find more information about this on the Gov.uk website

How can I check if my deposit is protected?

There is no central place to check if your landlord has protected your tenancy deposit. The 3 tenancy deposit scheme providers each have a website you can use to check – click here for more information from Shelter

Ensure you get your deposit back

Check your contract: Give it a good read looking to see if there are any special conditions that you must follow before you leave the property.
Fix any damage: Ensure any damage that you may have caused during your tenancy has been properly repaired. Remember they will inspect the property so just hiding any damage behind a bookcase or picture will not work.
Inventory: Check the inventory list from when you first moved in and check that everything is there replace/fix if necessary.
Take pictures: Take pictures both when you move in and move out of the property as this could be useful evidence if there is a dispute over your deposit.
Clean: Give the property a good clean and make sure all rubbish is removed.
Checklist: Do a checklist when you move in to ensure that everything that is supposed to be there and supposed to work, i.e. lights, taps etc., don't just take your landlords or agents word check it with them.

Contents Insurance

If you rent, your landlord is normally responsible for the building's insurance, so you only need to insure the contents unless there is a specific clause in your contract.

Some landlords may require you to take out a minimum amount of cover to protect the contents they leave in the property against theft, damage or even accidental damage.

If you live in a property with your family then you just need a standard contents insurance which you can get from our home insurance page.

If you live in shared accommodation then you will need to be covered by one of our specialist policies – tenant's contents insurance which is aimed at graduates and young professionals or if you're a student our student contents insurance policy.

Do you need an individual TV licence in a shared house?

This usually depends on your tenancy agreement. Basically, if you have a joint tenancy you can normally share the licence but if you have your own tenancy you will need your own licence.

You can find out more about TV licence here

Furnish your home for free

Web community web-pages such as www.freecycle.org, freeads.co.uk & preloved can giveaway sofas, beds, TV's etc. for free so if you have an unfurnished or part furnished home then check these out before you buy anything.

Don't decorate

When you leave the property, you will normally have to leave the property in the same state as when you first moved in, although minor wear and tear should be allowed.

But, if you do decide to redecorate remember to get the landlord's permission in writing beforehand, even if it's just to hang a few shelves or paint a few walls, as you will only have to paint them back again before you leave. Please try to keep any changes to a minimum as that damage caused by nails just doesn't damage the wall, it also eats away at your deposit.
---
You may also like to read: