4 min read
20th February 2020
Heating: What Are The Legal Requirements For Landlords?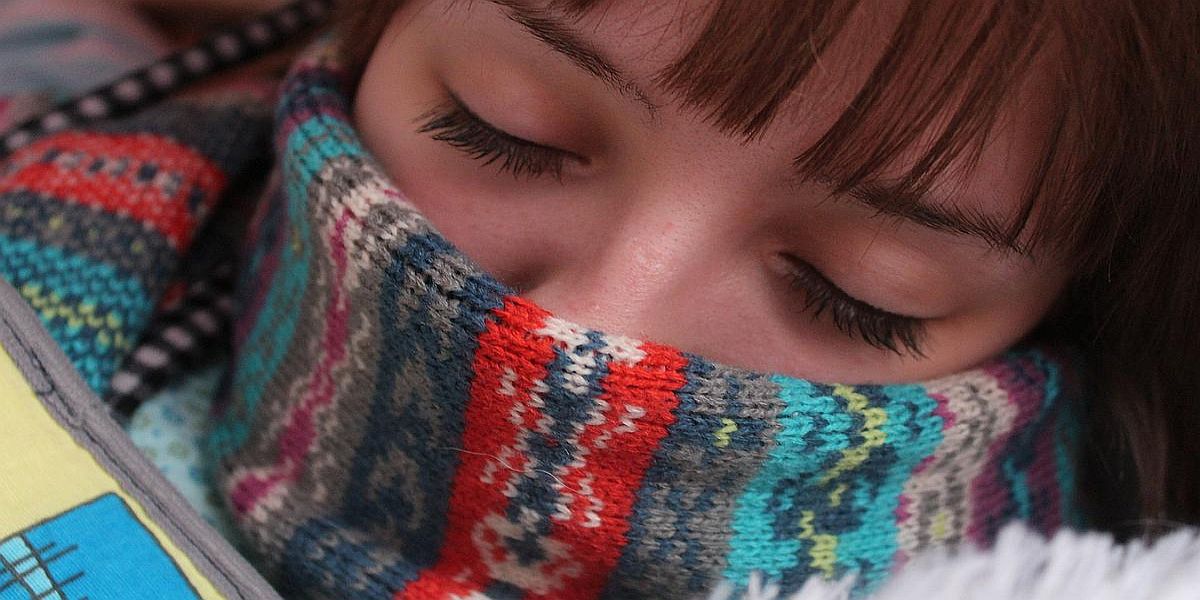 As the temperature plummets, problems and questions surrounding heating become more and more pressing. The law makes it clear: as per the Landlord and Tenant Act (1985) , landlords are responsible for the maintenance and proper working order of all water, gas, electricity and sanitation installations as well as the space heating and water heating installations in a rental property.

However, there's sometimes confusion when it comes to understanding liability, whenever a fault is found. Here is a look at the legal requirements for gas and heating in rented properties, to help landlords and tenants gain a better understanding of their respective rights and responsibilities.
Heating
Simply put, tenants are entitled to central heating or other equipment for space heating (radiators, etc) in every occupied room of a property, and landlords are obligated to provide this. It's worth noting there are legally required temperatures associated with this as well; when the temperature drops below minus 1°C, any rooms designated as bedrooms should have the facilities to be heated to a minimum of 18°C whilst any living rooms should be able to be heated to at least 21°C.
Landlords are responsible for providing access to a reliable source of heat and hot water at all times. Rented properties must have a functioning boiler (gas, electric or other) for heating water, and any central heating system, radiators or electric heaters should also be maintained in working order throughout a tenancy to avoid legal risks.
However, it falls on the tenants to assume the responsibility of day-to-day operations, meaning it's up to them to run the heating in the property and report any problems in a timely fashion.
Gas and Boiler Servicing
If you're a landlord, it's strongly recommended to arrange regular servicing for the boiler and gas appliances in every property you own. To ensure maximum safety, gas appliances should be checked as frequently as stated by the manufacturer as well as being subjected to an annual gas safety check by engineers.
Tenants, however, are solely responsible for safety checks on any personal gas appliances that they brought into the property themselves and were therefore not on the inventory upon moving in. That said, it's considered safer for landlords not to allow personal, unchecked, gas appliances to be used within a rented property at all.
The Gas Safety Regulations (1998) state a gas safety certificate as one of the bare minimum requirements for landlords. This certificate, also referred to as a CP-12, acts as a report of all maintenance and safety checks carried out for gas appliances. This report should contain:
The date of the check.
The address of the property.
The name of the landlord.
A description of every appliance serviced.
The credentials of the engineer carrying out the service.
A note of any defects discovered and the steps taken to fix them.
Confirmation that the check was in accordance with the Gas Safety Regulations 1998.
These certificates can only be signed off by a Gas Safe Registered engineer after an annual check. It's important that landlords supply tenants with a copy of the latest CP-12 before they move in or, if they're existing tenants, up to 28 days after the service was carried out.
As per most tenancy agreements, landlords are allowed access to the rented properties for any maintenance checks. If no access is given, you, as the landlord, should show you have taken every reasonable step to comply with requirements, including providing notices of repeated attempts to access the property for safety reasons.
Ultimately, boiler servicing is crucial for maintaining the safety of a property and for staying within the law. Maintenance checks, not only show you to be taking measures to ensure your tenants' safety, but they will also highlight anything that could be potentially damaging, dangerous, and expensive in the long run.
Repairs and Replacements
Since the landlord is obligated to supply reliable heat to all of their rented properties, it follows that any repairs or replacements needed for household heating equipment are also their responsibility. However, it's important to remember the manufacturer's responsibility to maintain warranties, so if a fault is found within the warranty period, contacting the appliance manufacturer is considered a good first step to take.
However, if it's found that damage has occurred due to maltreatment by the tenant, landlords may choose to have them pay for it themselves, and if not, it's the landlord's right to deduct a repair fee from the security deposit paid at the start of the tenancy. That being said, it's still illegal for landlords to include a clause in any tenancy agreement placing responsibility for major repairs solely on the tenants.
Ultimately, it's legally unacceptable for an occupied, rented property to be left without utilities for more than a few days, with no evidence of the steps being taken to fix the problem. The simple fact is, landlords aren't allowed to forego their legal obligations and refuse to do repairs, especially on issues that impede tenants' access to heating and hot water.
This article was written by JustBoilers.com
---
You may also be interested in: