Student Contents Insurance
Student Contents Insurance
Specialist student possessions and contents insurance, with accidental damage to landlords property / tenant's liability as standard, up to £5,000, which can be increased to £10,000 with the addition of accidental damage cover for the landlord's fixtures, fittings and furniture, we can cover you whether you're living in University Halls of Residence, a Privately Rented Student Property or Shared Accommodation.
Why choose Cover4Students for your student contents insurance?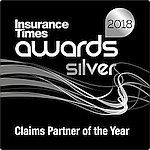 Specialist Student Possessions Insurance.
Award-winning claims service.
Includes 'Walk-In Theft' Cover.


(No forcible entry needed and no locks on your room required).

Low £10 Standard Claim Excess.
£5,000 Cover for Tenant's Liability for Landlord's Property as Standard.
Optional Accidental Damage to Landlords Property/Tenant's Liability up to £10,000 — Including Accidental Damage to the Landlord's Fixtures, Fittings & Furniture.
Why choose Cover4Students for Student Contents Insurance?
Tenants Liability — The policy comes with an automatic cover of up to £5,000, for fire, theft and flood and can be extended to include, accidental damage to the landlord's furniture, fixtures and fittings up to £10,000.

Accidental Damage to Landlords Property | Tenants Liability—Optional cover, up to £10,000, available to insure against fire, theft, flood and accidental damage to the landlord's fixtures, furniture and fittings.
New for Old Cover—In most cases the item will be replaced as new irrespective of their age and condition. A deduction may be made for wear and tear for clothing, rented household goods and college property on loan.
Low Claim Excess—You only ever pay the first £10 of most claims under this student contents insurance policy.
Walk-In Theft Cover—Walk-in theft is a standard inclusion to the student contents insurance policy; whereby no lock on your room is required & no forcible entry into your room has to occur for a theft to be covered.
14 day cooling-off period—If you decide for any reason that the student possessions insurance policy does not meet your requirements within 14 days of purchasing your student insurance policy, we offer a full refund of your student contents insurance premium guarantee, if you decided to cancel, provided no claim has been made or pending.
Specialist Student Possessions Insurer—Our student contents insurance policies are designed exclusively for students.
Covers Shared Accommodation—Insuring your contents in multi-let properties as well as single lets.
Who can take out Student Possessions Insurance?
The student possessions insurance is designed for all students studying within the United Kingdom at University or College who live in private rented accommodation or designated halls of residence, including shared accommodation.
To be eligible for student contents insurance, the policyholder should be aged over 18 years on a full or part-time university or college course.
NB: If you are aged under 18 but require student contents insurance, then it is possible to provide student insurance in certain circumstances, please contact our help centre for further information on 0161 772 3390*. Office opening times are Monday to Friday 9am to 5pm excluding public holidays.
Policy Benefits
With our insurance for students, the basic cover provides students with essential protection such as:
Policy Benefit
Sum Insured
Personal Possessions
Up To £14,000
Desktop Computer Equipment
Item Limits Apply
Landlords Property | Tenants Liability
Up To £5,000
Liability For Rented Household Goods
Item Limits Apply
Replacement Locks and Keys
Doesn't include lost keys; visit

Keycare

for lost keys insurance.
Up To £500
Credit Cards
Up To £500
Personal Money
Up To £50
College | University Property On Loan
Up To £750
Accidental Death or Redundancy Of A Parent Or Guardian
Up To £5,000
Legal Liability
Up To £1,000,000
Digital Download
Up To £1,000
Possessions In Transit at the beginning and end of each term


A range of optional extensions can be selected to suit your specific student contents insurance requirements please click the "Optional Extensions" tab to see the options available
Optional Extensions
We provide a range of optional extras so that you can choose the student contents insurance covers that you require.
Helping you tailor the student contents insurance to meet your needs and saving you money by only paying for you require.
Policy Benefit
Sum Insured
Laptop & Portable Computers | Cover Anywhere Within The UK
Up To £3,500
Accidental Damage
Item Limits Apply
Accidental Damage To Landlords Property | Tenants Liability
Up To £10,000
Course Fees & Rental Protection
Up To £20,000
Mobile Phones | Cover Anywhere Within The UK
(Please note: The mobile phone must have been purchased within the UK).
Up To £1,000
Pedal Cycle | Cover Anywhere Within The UK


(Within Europe For Up To 45 days)

Up To £3,000
Photographic Equipment| Cover Anywhere Within The UK
Up To £5,000
Musical Instruments | Cover Anywhere Within The UK
Up To £3,000
Personal Accident & Criminal Assault
Up To £50,000
Vacation Cover
£3,500
Legal Expenses
£30,000
Examination & Coursework Cover
£250
Excess Protection Cover
£1,000
International Student Repatriation Cover
£5,000
Documents
It's important that you read the Student Contents Insurance Policy Documents to make sure you understand exactly what's covered, with our student contents & possessions insurance policy.
You can find out more about Students Contents Insurance in the documents below which you will also receive when you purchase our tenant's insurance.
How to view the policy documents
The policy documents are available as PDFs. To view these documents you will need a PDF reader. Download Adobe Reader from the Adobe website or visit Access Adobe for help.
To view your documents, please click on the links below.
†
Insurance Product Information Document.
Claims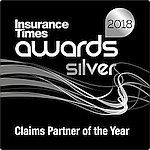 For all claims except Legal Expenses claims:
Please fill in a claims form: Claims Form
Cover4students.com will deal with all claims. You must refer all correspondence and telephone enquiries to cover4students.com at the following address:
Cover4students Claims Team,

Stream Claims Services,

Copthall House,

King Street,

Newcastle under Lyme,

ST5 1EL.
Telephone: 0161 974 1101
Check your student's contents insurance policy to ensure that the cause of the loss or damage is covered. Your schedule will show which cover sections are operative.
Please include the following details:
Receipts, bills, valuations or repair estimates as appropriate for all claims for loss or damage.
Full details of accident or injury and early prognosis for personal accident claims.
All claims for theft or loss must be reported to the police.
For all Legal Expenses claims:
Legal Claims Notification & Advice Helpline Service: - 01384 887575
We will not accept responsibility if the Claims Notification and Advice Helpline Services fail for reasons beyond our control.
Renewals
We'll be in touch...
About a month before the renewal date of your student insurance policy we'll send you a renewal email. This email will contain details of how to renew your student possessions insurance policy.
The email will include a saved student contents insurance quotation which will summarise:
the cover and price of your policy
how to renew
a copy of the policy wording and key facts documents
Important: Your Students Possessions Insurance will not automatically renew.
Alternatively you can just book a new student contents insurance policy by clicking the quote button.