Travel Insurance
Travel
TRAVEL INSURANCE—UK & IRELAND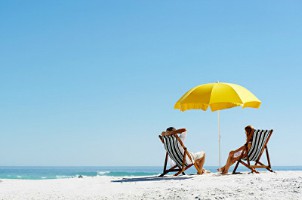 Whether you're going on a family holiday, a romantic short break, once in a lifetime trip, travelling across a number of different countries or you're someone who travels a lot and wants a policy that covers all your trips; cover4travel.com has the right insurance for you.
We have travel insurance to cover:

Travel Insurance — For Travellers with Pre-Existing Medical Conditions
Cover4insurance.com have partnered with goodtogoinsurance.com, to provide specialised single trip and annual multi-trip travel insurance for people with pre-existing medical conditions.
Travel Insurance
We provide a wide range of travel insurance policies, so you can find the cover that suits you.
We can offer both single trip and annual multi trip travel insurance cover for holidays and business travel for people travelling from the UK and Ireland.
Backpacker Travel Insurance and Wintersports Travel Insurance are also available.
All our holiday insurance policies are underwritten by White Horse Insurance Ireland Ltd and we strive to keep our travel insurance premiums as low as possible, whilst offering great cover. Our policies include 24 hour access to our Emergency Assistance Line with up to £10m cover for medical expenses.
By being offered a variety of options, you can choose the cover you require, then relax and enjoy your trip, knowing that we have you covered.
Affordable holiday insurance is within your grasp with Cover4travel.com insurance. It is quick and easy to buy an online travel Insurance policy. If you're not internet savvy or just worried about booking online, you can always contact our call centre based in Manchester on 0161 772 3395
(Office opening times are Monday – Friday 9am till 5pm excluding public holidays).
Our single trip and annual travel insurance policies can cover you for both, holiday and business travel trips. We also allow you the flexibility to add:
Business/Laptop cover to insure your laptop and business equipment whilst away.
Sports and activities (in addition to the 50+ activities that are automatically covered).
Golf cover, for all your golfing insurance needs, whilst on your holiday/business trip.
Wintersports cover for skiing holidays.
Allowing us to provide the best fitting cover at our lowest possible price.
Whether you are interested in price or cover, our travel insurance policies are all great value.
Simple and quick quote process
All of our travel insurance policies are simple and easy to understand and with our fast online quote facility, you can arrange your travel insurance within minutes.
Single Trips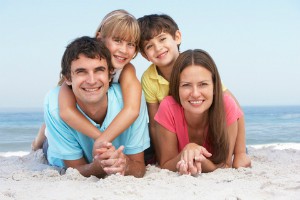 With our single trip travel insurance you can cover your medical expenses, personal possessions, travel disruptions plus a whole lot more. So whether you're going for a weekend away with your partner or on a family holiday, our single trip insurance could be the right travel policy for you.
With 3 different levels of cover available Silver, Gold and Platinum we put you in contol of choosing the cover that you need at a great price.
Great Value Holiday Insurance for residents of the United Kindgom and the Republic of Ireland, including:
Medical Expenses up to £10,000,000/€10,000,000
Cancellation and Curtailment up to £3,000/€4,000
Personal Possessions/ Luggage up to £2,000/€2,500
50+ Sports and Activities as standard
Annual Multi-Trips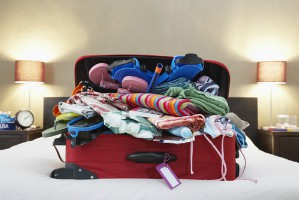 If you're someone who travels frequently, you might benefit from taking out our Annual Multi Trip policy which covers you for all your holidays and trips abroad during the year.
There's no need to go to the trouble of booking a new travel insurance policy every time you travel: our Annual Multi Trip Insurance can cover you for medical expenses, cancellation, personal baggage etc and will save you time and money. You only need to sort out the travel insurance once a year.
Cover options include:
European or Worldwide Cover Available
Medical Expenses Cover up to £10,000,000 (UK)/€10,000,000 (ROI)
Cancellation and Curtailment up to £3,000(UK)/€4,000 (ROI)
Personal Possessions up to £2,000(UK)/€2,500
24 Hour Helpline for Medical Emergencies
NB: Cover levels are per person per trip.
With our 3 levels of cover, additional Pre-existing Medical Condition Cover and our optional extensions of Laptop/Business Equipment Cover, Wintersports and Other Hazardous Sports and Activities Cover...our Annual Multi Trip Insurance can be tailored to suit your specific needs
Backpacker
Our backpacker/ long stay insurance can cover you for a trip abroad up to 12 months.

Whether you're going inter railing across Europe, travelling with friends across Asia or plan to stay somewhere abroad for a number of months, our backpacker insurance could be the right policy for you.
Cover up to 12 months away
Europe, Australia & New Zealand or Worldwide cover options
Cover includes medical expenses, repatriation, personal possessions, cancellation and curtailment.
24 Hour Emergency Assistance
Wintersports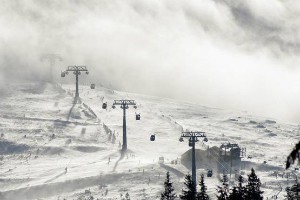 In addition to providing medical and travel cover, our wintersports travel insurance covers you for the costs associated with skiing/snowboarding on your trip, for example, the costs of hiring replacement equipment, avalanche, piste closure etc.
Medical Expenses up to £10,000/€10,000
Cancellation of your trip up tp £3,000/€4,000
Personal Possessions Cover up to £2,000/€2,500
24 Hour Emergency Assistance
The Wintersports Cover also includes:
Accidental loss, damage or theft of your Ski Equipment
The cost of hiring replacement ski equipment
Costs if you are unable to use your ski pass, ski hire or ski tuition as a result of sickness, injury or the loss/theft of your ski pass.
Injury when skiing, snowboarding, mono-skiing, snow sledging, guided cross country skiing (Nordic skiing), off piste skiing/snowboarding (in areas designated safe by resort management) and recreational racing.